Regional Networking Events are opportunities for ASA members to meet in person to discuss local trends, projects, initiatives and recent developments in aging. Some topics that have been addressed in the past include: Reframing Aging, Self-care for Professionals in Aging, Livable Communities, What's New in Dementia Resources, Technology and Aging and then local matters like, Aging Policy in Illinois and The Bridge Model. These generally take the form of informal presentations by local experts in aging and/or representatives of the aging population themselves. There is always time to socialize and network with coffee and pastries.
Local committees of volunteers choose the schedule of sessions (perhaps bi-monthly or quarterly), secure the location, invite the presenters and provide refreshments. ASA provides an announcement template for promotion by email, handles the online registration, and ships current membership information to the area liaison shortly before event. While educational in content, CEUs cannot be offered.
If you would like to start a series, or try just one event, in your area, please contact Jutka Mándoki, membership director, at 415.974.9630 or jmandoki@asaging.org.
Upcoming Events
Washington, D.C. Quarterly Regional Networking Events
Tapping Mature Talent
Join us for a presentation and conversation
Tuesday, June 4, 2019
9:00 am – 11:00 am
Location: Community Room
Samuel J. Simmons NCBA Estates
2801 14th Street, NW
Washington, DC
This location is two blocks from the Columbia Heights Metro Station - Green Line
With advances in medicine and public health, Americans are living and working longer, resulting in an unprecedented transformation of the workplace. The mature workforce is growing at a rate that outpaces the overall growth of the labor force. The number of Americans over age 55 in the labor force by 2026 is projected to increase to 42.1 million and make up nearly one quarter of the workforce.
Mature workers bring knowledge, wisdom and experience to the workforce. Hiring and retaining them can help employers maintain valuable skills, address workforce shortages, and increase workplace diversity, all of which can contribute to improved outcomes.
The Roundtable Outcomes: 
Learn about resources and solutions that are in place to support older adults who are searching for employment.
Gain an understanding of the business case for hiring, retaining and supporting mature workers. 
Hear about how one of the nation's largest health enterprises makes the business case for recruiting and hiring talented older adults.
Find out about programs that employers are developing to support the increasing number of mature workers they employ. Learn about programs, ranging from on-the-job training and skill development for today's labor force to health and wellness programs and support for caregivers.
Find out how community-based and national organizations are equipping unemployed older adults with the skills and resources to regain and maintain employment and to compete with confidence to today's in-demand jobs.
Moderator:
Barbara S Hoenig, MPH
Senior Consultant to CVS Health
Mature Workers & Workforce Initiatives
Chair, Washington, DC Roundtable
Presenters:
Greg Schmidt
Sr Manager - Operations
Workfoce Initiatives 
CVS Health

 


Ken Schoppmann
Board Member
FortyPlus of Washington, DC
Executive Officer
Association of Biomolecular Resource Facilities

Lori Strauss
Manager of Workforce Programs
AARP Foundation
All ASA members and individuals interested in ASA membership are welcome at this free event.
REGISTER TODAY - Registration is free, but is requested, to attend. Only complete the application form if you have no record. For assistance, contact Jutka at jmandoki@asaging.org
We would like to extend a special thanks to our partner, CVS Health 
Future DC events scheduled on June 4 and Sept. 17. Check back for details.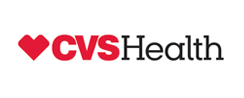 Chicago Bimonthly Regional Networking Events
ASA Chicagoland Roundtable - Social Isolation: Definition, Risk Factors, Interventions
Friday, June 7, 2019
8:30 am – 10:30 am
Location: Professional Building 
1725 W Harrison St
Searle Conference Center
Elevator II - 5th floor - 542 Brainard
Chicago, IL 60612
Awareness of the impact of social isolation and loneliness among older adults has increased over the past few years. The objective of this session is to fully explore the antecedents and consequences of social isolation from multiple perspectives.  Learners will explore the risk factors associated with social isolation, the impact of social isolation on health and well-being, and current statewide efforts to address this phenomenon. Current interventions aimed at reducing social isolation will be discussed as potential models for further innovation. 
Moderator:

Diane Slezak 
President and Chief Executive Officer 
AgeOptions
Panelists:

Louise Hawkley
Senior Research Scientist
NORC (the National Opinion Research Center)
University of Chicago
Kim McCahill
Director of Planning, Program Design and Grants Management
AgeOptions

Ann Wohlberg
Director of Program
Little Brothers - Friends of the Elderly
Chicago, IL
 
Registration is free, and requested, to attend. Only complete the application form if you have no record. Otherwise, please log in. For assistance with registration, contact Jutka at jmandoki@asaging.org.  
All ASA members are welcome at this free event.
Local contact for Chicago information only: Mary Lou Tomecek Baker, 312-942-2053